Ok!  All you Bow Hunters, Rifle Hunters, Off Road Enthusiasts, Fisherman, or Campers, how about taking along light weight "Little Guy Teardrop Trailers" to the great outdoors?  This Teardrop Trailer uses spaceage material to give it the R-11 insulation factor.   The material used for the outside skin has been revolutionary in Europe and is now used on the "Little Guy Teardrop".
Quick to get in and out of.  Many have stove tops, DVD TV Player to take with you in the field.   B YOUNG RV  is the dealer in N.W. for these Little Guy trailers. 
Come see our full line-up of : Little Guy Teardrop Trailer at B Young RV
They can even come in CAMO for the hardcore hunters that want to hide!
And if you want to add extra sleeping there are plenty of  ACCESSORIES  for the "Little Guy Teardrop" Trailer!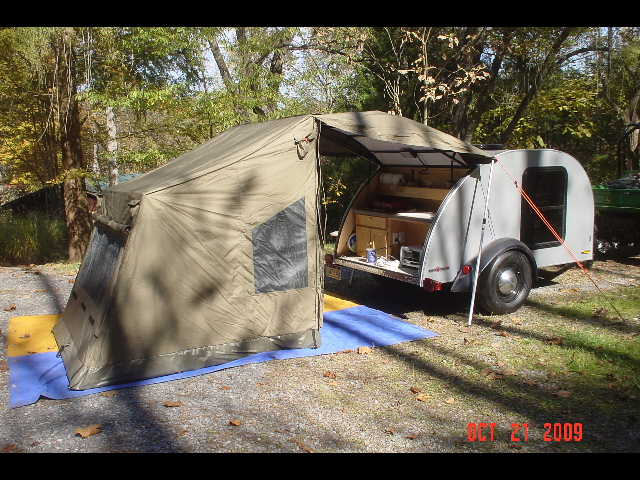 If you would like further information contact me here:   Frank Biggs   or 503-737-9595