"One of the greatest times in Life is RVing!"

What a great time to be in the RV business, seeing so many RV's on the road and in the RV Parks!  Now in 7th year with B Young RV, it only gets better.   B Young RV has now move into being in the 10 Ten in the North America in the sales of Tiffin Motorhomes.
The company has expanded with a distribution center in another location.  Inbound RV's will go there first to get a Preliminary Pre-Delivery Inspection and any minor repairs that are needed from the travel time from the factories.   We also have extra storage at the location that only has only technicians working there.  A very important expansion as we do not have enough space at our main location for all the RV's we have in inventory.  We also have a full RV Body Repair and Paint facility at the location.  Here at B Young RV, we are the RV Dealer to get all your needs taken care of.
Just after our June Expo show the wife and I hit the road with the intention to traveling into California along Hwy 101, I wanted to do photo ops on Roosevelt Elk.  We headed down I-5 with the first stop being Seven Feathers RV Resort, spending a night and the next morning hitting Mac's Diner in Shady Cove, Oregon, ordering the best Country Fried Steak, Eggs over medium and hash browns in the state.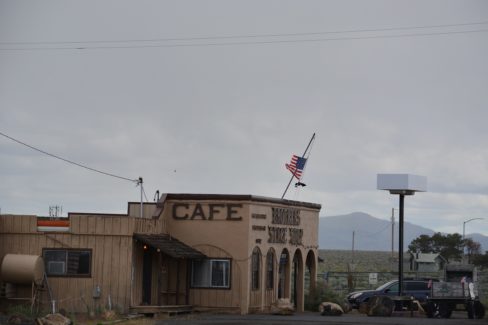 Well plans changed and the wife asked me if I wanted to go to eastern Oregon and do some scouting…  It does not take me more than 5 seconds to say are you sure about this and yes was my answer!  So off we head towards the east, with the first stop at Collier State Park, capturing the last spot there.   With not real direction and letting the motorhome take to where ever, we many side trips and even into the Owyhee's in search of Pronghorns and Mule deer.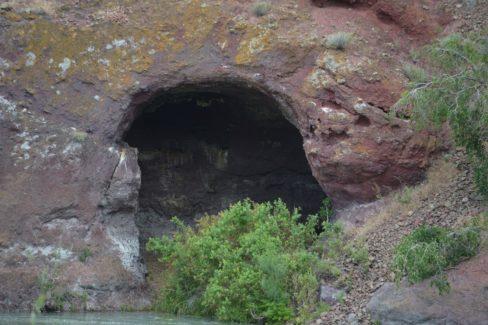 We stayed a couple nights that Crane Crystal Crane Hot Springs RV Park.  The weather turned from warm sunny days to snow and freezing weather.   As we did not have a set course to take, we headed back towards Seven Feathers RV Park, with it being full, though I know the management there; we were out of luck…   Off the cuff, we did find another park after hitting the Oregon Coast at Bandon, Oregon.   Just a note, the Oregon State Parks were full, my suggestion with the Oregon State Parks, is to use Reserve America and get your spot reserved.  We stayed at Bandon by the Sea RV Park, a small RV Park that does have permanent residents and allows weary travelers to stay.  It is very clean park to stay at.  I was very fortunate that Bruce Young, allowed me to take the extended two weeks during the summer… P.S. We did go into California and saw Elk, in a spot that I have seen them every time we go that way. Interesting that we went through the Jedediah Smith Redwood State Park.  Hmm! Big and Dry Camping only.  No one on the west coast beats Oregon State Parks…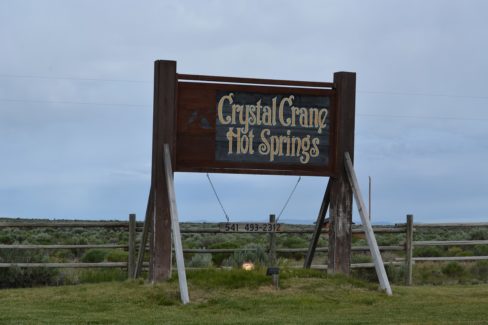 Since my last RV Newsletter, B Young RV has added some new product lines to our inventory with Winnebago Travel Trailers (Micro Minnie – Hot small trailer) and Thor Class A motorhomes (Windsport) and Class C motorhomes (Quantum).  The highly styled Dynamax Istata 3 Class B+ has been a top seller with it options and just overall great appearance.
Our lineup of Little Guy teardrop style T@B's, T@G's, T@G XL's and regular Little Guys do not hang around very long.  What a phenomena of who are buying these vintage perspective of the mind…  It is simply amazing how many are sold and the fact we run out at a moment's notice!
Recently, such as July 7th, we had a visit from Bob Tiffin, the owner of Tiffin Motorhomes.  A man that believes in his company and the family he gains with customers that buy Tiffin.  It is all about service and a long time relationship.   It was very enlightening to have a round table discussion with Bob in the 36UA Bunkhouse Allegro Open Road motorhome, a number of us were able to make a few suggestions.  Bob, pulled out folded over paper and made notes of the comments.  Rest assured when he gets back to Red Bay, Alabama, he will review and make some small changes…   Bob brought up the new Phaeton 44OH on the Powerglide Chassis and how it will be the new change in how RV's will be built.  The Phaeton 44OH has a flat floor throughout the motorhome.  It is all about how the floor is built and how the walls are set.  Come by B Young RV and learn all about it if you are interested why Tiffin leads the way!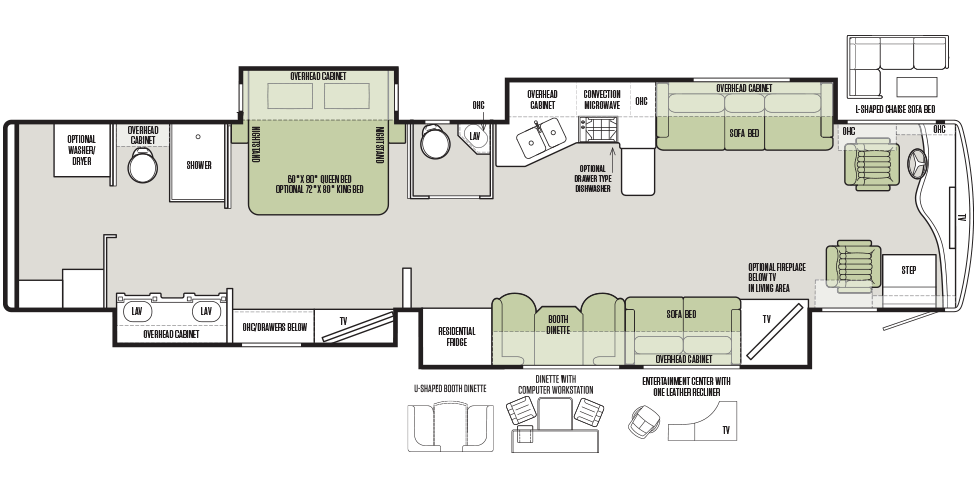 Interesting thing about RV's, they all have one thing in common to me, and that is to use to escape from the daily grind and the cluster of life.  So, many like to hunt, fish, hike, explore unknown places and even venture to where just maybe no one has ever stepped foot before, so I am going to give you all a link to onXmaps HUNT.  Just touch the following logo and let your mind take it all in.  The product can be used on mobile devices, Garmin GPS's (handheld or vehicle).   It is not all about HUNT, but that is where it started, but it is an adventurer into the mountains, desert, beach, and life.

Wildlife or Bird of the Month